Featured Keynote Speakers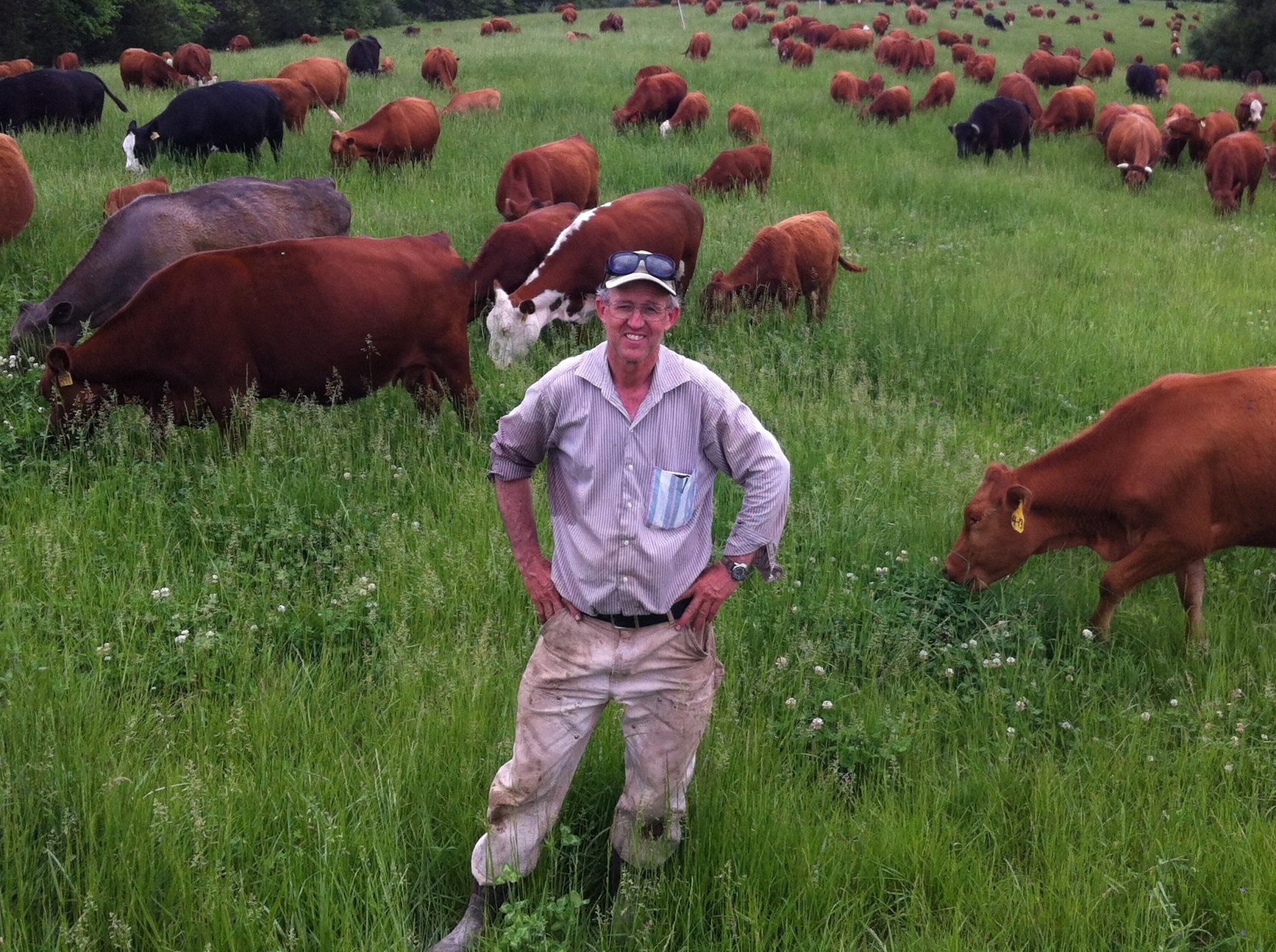 Greg and Jan Judy of Clark, Missouri run a grazing operation on 1600 acres of leased land that includes 11 farms. Their successful custom grazing business is founded on holistic, high-density, planned grazing. They run cows, cow/calf pairs, bred heifers, stockers, a hair sheep flock, a goat herd, and Tamworth pigs. They also direct market grass-fed beef, lamb and pork, bulls from their herd, and trained livestock guardian dogs. Greg and Jan pass their knowledge on at their annual May grazing school and by working with interns to build the next generation of farmers and ranchers.
Greg is a down-to-earth speaker who works hard to make his success accessible to everyone around him. His example, shared in the two books he authored, has inspired people to change the way people look at their farming and ranching operations. Comeback Farms covers multi-species grazing, developing parasite-resistant hair sheep flocks and grass-genetic cattle, and how to select, train and care for livestock guardian dogs. It includes High Density Grazing fencing techniques, diagrams for HDG fencing and paddock moves; and how to calve with HDG. No Risk Ranching describes how he found and managed his first and subsequent leases, taking him from dead broke to a custom grazing operation of 1100 cattle. He offers a detailed guide for other graziers to follow on how to find idle land to lease; calculate the cost of a lease, draft and write a land lease contract (with examples included), develop good water and portable fencing on leased land, promote wildlife and improve timber stands, keep accurate records and more. Greg also writes for On Pasture and you can read all his articles here.
Patrick Martins was born in New York City's Mount Sinai Hospital on February 10th, 1972. Later, he received a Masters' Degree in Performance Studies at New York University's Tisch School of the Arts. Patrick works with an excellent team to run a distribution business for heritage breeds of livestock and poultry. In 2019, The New York Times wrote that Heritage Foods is "— the company at the forefront of the nonindustrial meat movement —". Patrick is a founder of Slow Food USA and the Heritage Radio Network and author of the Carnivore's Manifesto published by Little, Brown. In 2004 he and a friend produced the New York City Trivia Game. Patrick is a host of the podcast and radio show The Main Course O.G.
Check back for more information on additional speakers and instructors!
This conference supports a growing community committed to advancing market opportunities and increasing customer access to pasture-based meats. Attendees can expect more than twenty innovative class sessions on diverse topics, butchery demos, special technical tracks for professionals, and many opportunities for social networking.