Featured Keynote Speakers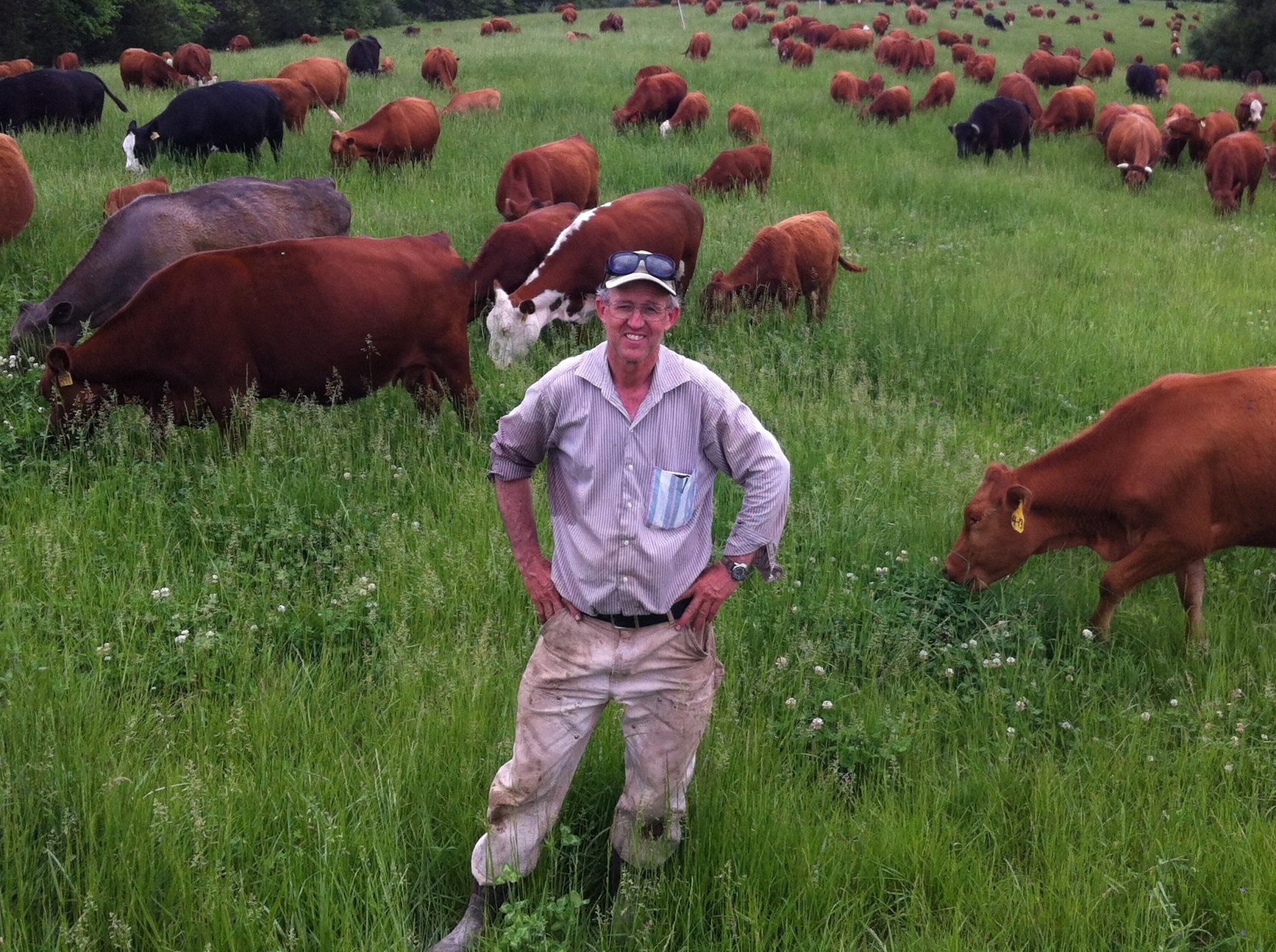 Greg and Jan Judy of Clark, Missouri run a grazing operation on 1600 acres of leased land that includes 11 farms. Their successful custom grazing business is founded on holistic, high-density, planned grazing. They run cows, cow/calf pairs, bred heifers, stockers, a hair sheep flock, a goat herd, and Tamworth pigs. They also direct market grass-fed beef, lamb and pork, bulls from their herd, and trained livestock guardian dogs. Greg and Jan pass their knowledge on at their annual May grazing school and by working with interns to build the next generation of farmers and ranchers.
Greg is a down-to-earth speaker who works hard to make his success accessible to everyone around him. His example, shared in the two books he authored, has inspired people to change the way people look at their farming and ranching operations. Comeback Farms covers multi-species grazing, developing parasite-resistant hair sheep flocks and grass-genetic cattle, and how to select, train and care for livestock guardian dogs. It includes High Density Grazing fencing techniques, diagrams for HDG fencing and paddock moves; and how to calve with HDG. No Risk Ranching describes how he found and managed his first and subsequent leases, taking him from dead broke to a custom grazing operation of 1100 cattle. He offers a detailed guide for other graziers to follow on how to find idle land to lease; calculate the cost of a lease, draft and write a land lease contract (with examples included), develop good water and portable fencing on leased land, promote wildlife and improve timber stands, keep accurate records and more. Greg also writes for On Pasture and you can read all his articles here.
Patrick Martins was born in New York City's Mount Sinai Hospital on February 10th, 1972. Later, he received a Masters' Degree in Performance Studies at New York University's Tisch School of the Arts. Patrick works with an excellent team to run a distribution business for heritage breeds of livestock and poultry. In 2019, The New York Times wrote that Heritage Foods is "— the company at the forefront of the nonindustrial meat movement —". Patrick is a founder of Slow Food USA and the Heritage Radio Network and author of the Carnivore's Manifesto published by Little, Brown. In 2004 he and a friend produced the New York City Trivia Game. Patrick is a host of the podcast and radio show The Main Course O.G.
Michael Twitty, Author of The Cooking Gene
Michael W. Twitty is an African-American and Jewish writer, culinary historian, and educator. He is the author of The Cooking Gene, published by HarperCollins/Amistad, which won the 2018 James Beard Foundation Book Award for Book of the Year as well as the category for writing. The book was also a finalist for The Kirkus Prize in nonfiction, the Art of Eating Prize and a Barnes and Noble New Discoveries finalist in nonfiction.
Camas Davis, Good Meat Project, Executive Director Portland Meat Collective, Founder
Camas Davis is a former editor and writer for magazines including Saveur and National Geographic Adventure. In 2009, she traveled to southwest France to study whole animal butchery and charcuterie and subsequently founded the Portland Meat Collective, a transparent, hands-on meat school that has become a local and national resource for meat education and reform. In 2014, Camas launched the Good Meat Project, a nonprofit dedicated to inspiring responsible meat production and consumption through experiential education across the country. Camas and her work have been covered in media outlets such as the New York Times Magazine, Martha Stewart Living, Food & Wine, Bon Appetit, and Cooking Light. She is also the author of Killing It, a memoir about her adventures in the world of meat. Camas lives in Portland, Oregon.
Adam Danforth, James Beard Award Winner, Chefs Collaborative and Good Meat Project
Adam Danforth is the James Beard award-winning author of two books, published by Storey Publishing, about slaughtering and butchering livestock. Adam trained at the professional meat processing program at SUNY Cobleskill, one of the only such programs in the United States, before going to work at Marlow and Daughters and Blue Hill at Stone Barns, both in New York. He leads experiential workshops worldwide on butchery and meat science for venues such as Stone Barns Center for Agriculture, the James Beard Foundation Chefs Boot Camp, Google, and the National Bison Association. Adam also consults and provides education to restaurants including Eleven Madison Park, Gramercy Tavern, Bazaar Meat, The Perennial, and Maude. He is the American ambassador for the Butchers Manifesto and a board member of the Chefs Collaborative and the Good Meat Project. Adam lives in Ashland, Oregon, USA.
Gina Asoudegan, Vice President of Mission and Innovation Strategy at Applegate
Gina is Vice President of Mission and Innovation Strategy at Applegate where she leads the company's Powered By Applegate initiative, an incubator team charged with creating new products from regional supply chains that employ regenerative agriculture practices. She has worked closely with NGOs to raise awareness about the misuse of antibiotics in animals raised for food. She also led the production and marketing of the documentary film, RESISTANCE, garnering global distribution for the film on Netflix.
Gina is on the advisory boards of the Savory Institute, the Non-GMO Supply Working Group, the Sustainable Food Lab and The National Young Farmers Coalition.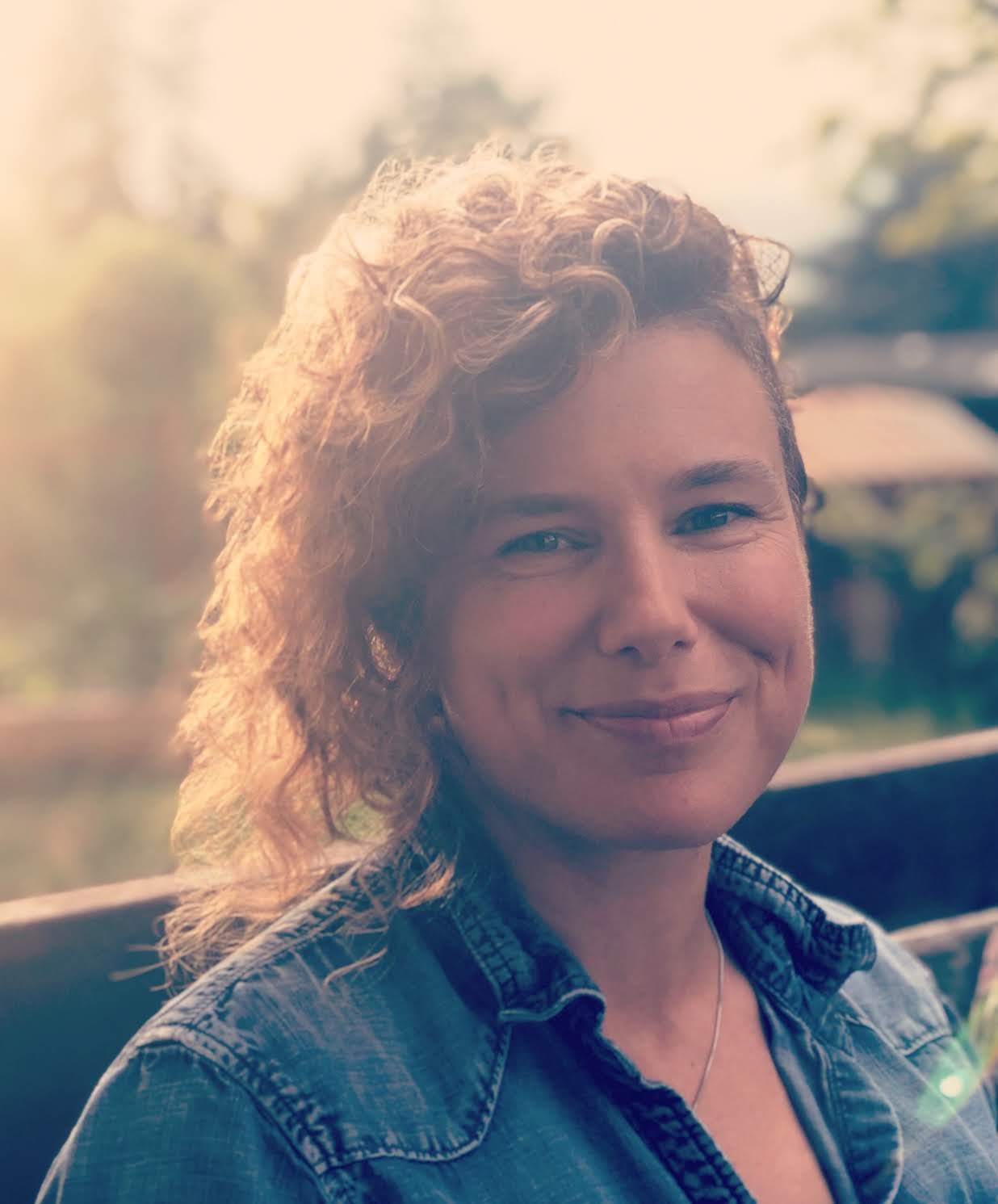 Rebecca Thistlethwaite, Program Manager, Niche Meat Processor Assistance Network
Rebecca Thistlethwaite develops educational content related to local and regional meat processing issues and coordinates outreach and educational activities for the Niche Meat Processor Assistance Network (NMPAN). She has a master's degree in International Agricultural Development from the University of California-Davis and was formerly co-owner of TLC Ranch, a pastured poultry and livestock enterprise in California. She is also the author of two books on farming- Farms With a Future: Creating and Growing a Sustainable Farm Business (2012) and The New Livestock Farmer: The Business of Raising and Selling Ethical Meat (2015).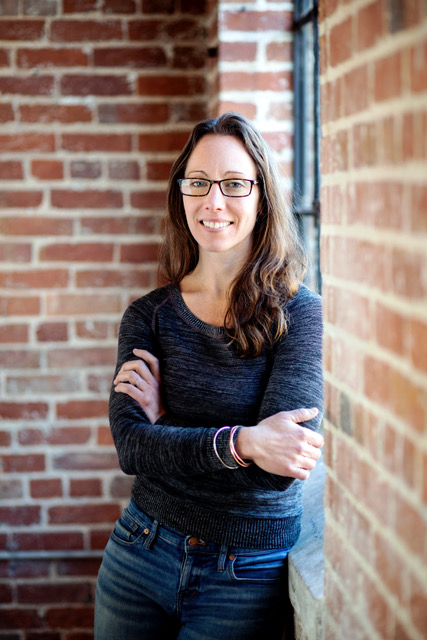 Meredith Leigh, Writer, Butcher, Farmer, Cook
Over the past 17 years, Meredith has worked as a farmer, butcher, chef, teacher, non-profit executive director, and writer, all in pursuit of good food. She is the author of The Ethical Meat Handbook: A Complete Guide to Home Butchery, Charcuterie, and Cooking for the Conscious Omnivore, (3rd place, MFK Fisher Award 2015) and Pure Charcuterie: The Craft & Poetry of Curing Meats at Home. Meredith works part time for Living Web Farms, and she travels extensively teaching charcuterie and food production and processing. She also pursues other writing, namely poetry and nonfiction focused on the intersection of land and people, and land and the culinary sphere, with work featured in Crop Stories, various Edible publications, and Mother Earth News Magazine, among others. She lives with her partner and four children in Asheville, NC.
Lexie Hain, Agrivoltaic Solutions, Executive Director of American Solar Grazing Association
Lexie attended Cornell Ag & Life Sciences ('99) and University of Edinburgh, UK ('01) with a BS General Studies and MSc Sustainable Development Ecological Services Work: Lexie worked for the next 3 years in supporting biological research (Redwood National Labs, Watershed Steward Program) and Adirondack Aquatic Invasive Species Project, Adirondack Park Agency.
Farming in the Finger Lakes: Lexie bought a farm in the Finger Lakes, near Cornell University in 2003, and started raising her first livestock: sheep, highland cattle, horses. She co-founded Motherplants Ltd, a living roof plant nursery in 2005. Motherplants Ltd supplied green roof media, green roof plants, pre-grown green roof sedum mats, and consulting to the Northeast for 10 years. In 2015 Motherplants was sold to a Canadian firm. Following this Lexie reinvested in her sheep flock, building and buying infrastructure to launch a solar grazing business.
Energy Work: Lexie spent 8 years working for Snug Planet LLC as a building analyst. This work focused on the assessment and installation of energy saving measures in residential buildings. Starting in 2008 Lexie began volunteering for the Black Oak Wind Farm and was Secretary to the Board of Directors until its dissolution in 2018. Black Oak Wind was planned as a community owned wind farm in Tompkins County, with Cornell, NYSERDA, Onyx Capital, and GE as partners. It was never constructed due to a town moratorium on renewable energy development.
Chef Mike Moore, The Blind Pig Supper Club NC, Vin Rouge Durham
Returning to Asheville in 2010, Moore helped conceive the Blind Pig Supper Club, a fine-dining fundraising organization, which later held its first dinner in 2011. A collaboration of different chefs in the community, Blind Pig embodies the spirit of Asheville, creating a food scene built on creativity and directed toward the wellness of locals. Not long after, he earned a 2013 StarChefs Rising Star Community Chef Award for his work. Moore is currently Chef at Vin Rouge restaurant in Durham, NC.
Gregg Rentfrow, University of Kentucky
Dr. Gregg Rentfrow, Ph.D. is an Associate Extension Professor of Meat Science at the University of Kentucky. Dr. Rentfrow has over 30 years' experience in the meats industry after beginning his career as a retail meat cutter in 1989. He earned his B.S. and M.S. in Animal Science and Meat Science, respectively, at the University of Illinois and his Ph.D. in Meat Science and Muscle Biology at the University of Missouri. He joined the faculty in the Department of Animal and Food Science at the University of Kentucky in 2006. Dr. Rentfrow's marque extension programs are the UK Meat Cutting School, the 4-H Country Ham Project, and the Food Systems Innovation Center. He lives in Madison County with his wife and daughter and his hobbies include Powerlifting, Martial Arts, and NASCAR.
Laura Lengnick, Founder Cultivating Resilience LLC.
Laura Lengnick has explored agriculture and food system sustainability through more than 30 years of work as a researcher, policy-maker, educator and farmer. Laura's work in soil health and sustainable farming systems was nationally-recognized with a USDA Secretary's Honor award in 2002 and she contributed to the 3rd National Climate Assessment as a lead author of the 2013 USDA report Climate Change and U.S. Agriculture: Effects and Adaptation. In 2016, Laura founded Cultivating Resilience, LLC, a private firm based in Asheville, NC offering climate risk and resilience services to business and community-based organizations. Her award-winning book, Resilient Agriculture: Cultivating Food Systems for a Changing Climate (New Society Publishers 2015), examines climate change, resilience and the future of food through the adaptation stories of 27 leading sustainable farmers and ranchers located across the U.S. You can learn more about Laura and her work at www.cultivatingresilience.com.
Dr. Matthew Poore: Extension Livestock Commodity Coordinator, Professor & Extension Ruminant Nutrition Specialist, North Carolina State University
Dr. Poore specializes in livestock production (beef, sheep, goats), forages and byproducts in animal production systems, and nutrition of beef, sheep and goats. Research includes optimum protein, energy and mineral supplementation of forage based diets, digestive interactions between fiber, starch and protein. In addition to his other responsibilities, Dr. Poore is Director of Amazing Grazing statewide pasture-based livestock educational initiative and serves as Chair of the NCSU Extension Animal Systems.
Donna Moore, President and CEO of Piedmont Custom Meats
We are a USDA-inspected slaughter and processing plant located in Caswell County North Carolina. We offer slaughter, fabrication, custom cutting and packaging for beef, pork, lamb, goat, bison, and ostrich. Additional processing services include fresh sausage in one pound blocks, links, patties and/or breakfast links. Smoked and cooked products include: sausage, bacon (sliced or blocked), fully cooked hot dogs and rendered beef (tallow) and pork fat (lard).Piedmont uses two state-of-the-art rollstock vacuum seal machines for a retail ready presentation. We have multiple double chamber vacuum machines for large primal cuts and bulk food service applications.
Ted LeBow, Co-founder & Principal, Kitchen Table Consultants
Ted LeBow is a serial entrepreneur. His first business venture (in 1980) was a farm in Idaho where he bought his first tractor, signed his first loan with the Production Credit Association and started waking up in the middle of the night worrying about the rain ruining his hay crop.
He graduated in 1989 from Cornell University School of Agriculture with a Business Management Degree. He's run eleven small businesses, six of which he owned all or part of. Since 2008, he's grown two small business management consulting firms. As of 2017, JRI Consulting and Kitchen Table Consultants have served over 200 small businesses. Ted is currently focused on building Kitchen Table Consultants (which he co-founded)—a practice that serves sustainable food and farm related companies. He and his team are an Entrepreneur's Best Nightmare.
Ted's two passions are financial sustainability and growing entrepreneurs and their teams. He is driven to help entrepreneurs to understand HOW they make a profit, not how much profit they make. He has worked with hundreds of small business owners, all over the country, creating and helping them execute against their financial goals. He regularly presents seminars around cash flow, profitability and how to know if you're profitable. Ted was the Interim Executive Director for The Pennsylvania Association of Sustainable Agriculture, a non-profit focused on promoting profitable farms that produce healthy food for all people while respecting the natural environment, has sat on multiple non-profit Boards of Directors, and has helped entrepreneurs and non-profits raise over $60 million in debt, equity, and donations.
He has lived in Bala Cynwyd, just west of Philadelphia, since 1997. In his spare time he shares a fleet of 1950's era tractors and equipment with Philadelphia urban farms, cuts and mills his own lumber for live-edge furniture, fly fishes, builds bamboo fly rods, and participates along with his wife (as much as possible) in the lives of his three daughters (18, 22, 24).
Alison Fragale, Fouder, Echelon Executive Leadership, Associate Professor of Organizational Behavior, University of North Carolina
Alison Fragale educates and inspires audiences by discussing the science of psychology and organizational behavior in a relaxed, relatable way. Alison is the founder of Echelon Executive Leadership, which provides negotiation and leadership development services to organizations and their leaders. She is also the Mary Farley Ames Lee Fellow and Associate Professor of Organizational Behavior at the University of North Carolina at Chapel Hill's Kenan-Flagler Business School, joining the faculty in 2004.
An award-winning teacher, Alison has served more than a decade as a speaker, instructor, or consultant on leadership, psychology and negotiation for executives in numerous organizations. Her clients include Russell Reynolds Associates, TPG Sixth Street Partners, @properties, Lowe's Home Improvement, ExxonMobil, Schneider Electric, Eastman Chemical, AvalonBay, Post Properties, Navy Federal Credit Union, the U.S. Department of Veterans Affairs, and the U.S. Army, Air Force, Marine Corps, and Navy. Her instruction on the psychology of power and leadership is part of the required general officer curriculum in both the U.S. Army and Air Force.
Alison received her B.A. in Mathematics and Economics, magna cum laude, from Dartmouth College, where she recently concluded a nine-year term on the Board of Visitors of the Nelson A. Rockefeller Center for Public Policy and the Social Sciences. She also holds a Ph.D. in Organizational Behavior from the Stanford University Graduate School of Business. Prior to pursuing her Ph.D., Alison worked as a management consultant for McKinsey & Company, Inc.
John Connor Ryan, Butcher, Foothills Meats
John Connor Ryan has been working in the food industry for sixteen years, getting his first taste of fine dining at a farm to table restaurant in Vermont called The Inn at Shelburne Farms. Ryan went on to graduate from The Culinary Institute of America in Hyde Park New York. After working in kitchens in and around New England throughout his early and mid twenties, he found that even some of the best kitchens in the country were unsure of where their meats came from and where their protein was raised. Ryan passion for local foods and local meat sourcing led him to look for companies with close relationships with the farmers which led him to Fleishers Craft Butchery where he worked as a butcher. Ryan trained under Jason Yang, Paul Nessel, and Bryan Mayer for two years before becoming head butcher of the Fleishers Greenwich location. Ryan recently transitioned to NC working at Foothills Meats, and brings with him an interest in teaching about whole animal butchery. His ultimate goal is to train new butchers in the craft behind why whole animal butchery, an important and dying art in American food culture.
Greg Collier, Owner of The Yolk cafe and Executive Chef at Loft & Cellar
Chef Gregory Collier has always had a special place in his heart for food and its preparations.
A native of Memphis, Tennessee, his first real memories recall cooking beside his grandmother making butter rolls. She never revealed her recipe to him, but she left him with so much more: A desire to make people happy with good food.
After attending college, Collier pursued work as a line cook, which is how he met his now wife, Subrina. He soon packed everything up to move to Phoenix, Arizona where he enrolled in the Scottsdale Community College Culinary Program. A year or so after, he convinced his "boo" to come down!
After receiving his chef's credentials, he opened restaurants and honed his work ethic. Working as Breakfast Chef at the Phoenician Resort, he discovered a love of the versatility and beauty of breakfast foods. He would go on to work as a chef at the Arizona Biltmore and the Westin Kierland.
Wanting to be closer to family, he and Subrina moved to Charlotte, North Carolina in 2012. Together, they purchased a diner and opened their first all-breakfast restaurant, The Yolk, in Rock Hill, South Carolina. Proponents of locally sourced food, the couple work to ensure urban and rural farmers are supported in their efforts to make a living and continue providing quality products.
In 2016, Greg and Subrina were among the founders of The Soul Food Sessions, a series of innovative dining events designed to acknowledge and support people of color in the culinary arts, restaurant and hospitality industries and beverage services. In 2018 they were announced Charlotteans of the Year by Charlotte Magazine.
The Colliers moved The Yolk to uptown Charlotte in early 2019, and Greg Collier was named a semi-finalist in the James Beard Foundation Restaurant and Chef Awards. Collier, the first black chef from Charlotte to earn a nod, was recognized in the category of "Best Chef: Southeast."
Eric Deal, Circle D Beef
Eric has a degree in Poultry Science and works full-time for Purdue Farms Inc. and Sherilee has a Master's Degree in Agricultural Education and teaches agriculture at a local high school. Their shared passion is building a high performance rotational grazing system. During the winter months, cattle graze on stockpiled fescue and then in the summer, they move to fields planted to warm season grasses including Bermuda, Switch grass and Indian grass. The addition of sheep to the rotation helps to further suppress weeds and build soil fertility.
Michelle Pfannenstiel, President, Dirigo Food Safety
Dr. Michele Pfannenstiel is Dirigo Food Safety's President and CEO. Dr. P earned her BA in Economics and Geology from Wellesley College, after which she served in the Peace Corps in Irbid, Jordan. In her second year of study at the University of Georgia College of Veterinary Medicine, the future Dr. P was chosen for the prestigious Health Professions Scholarship Program through the US Army. Upon receiving her DVM, Dr. P commissioned into the US Army Veterinary Corps, where she learned the food safety skills she now brings to producers and processors across the country. After fulfilling her active duty commitment, Dr. P settled with her family in Southern Maine, where they raise chickens and the occasional ruminant, experiment in the kitchen, and explore the woods around their home.
Dr. P uses her training as a HACCP auditor through ASQ to enhance her consultation and help clients prepare for 3rd party audits. A sought after speaker, Dr. P has taught food safety workshops at the Stone Barns Center, PigStock TC, the Wallace Center Food Hub Conference, the New England Meat Conference, and the Empowering Women Veterans in Business and Agriculture Conference.
Jeremy Hardcastle, Butcher
Jeremy's path to butchery began at a young age while judging and raising livestock with the 4-H in rural Virginia. Later he spent years in fine dining kitchens and butcher shops in Asheville, Philadelphia, and the Triangle. All this in pursuit of the economical, locally made hot dog.
David Stender, Iowa State University Swine Field Specialist
As a professional animal scientist, Dave Stender with BS and MS degrees from Iowa State University joined ISU Extension in 1984. Since 1989 Dave has worked as an ISU swine specialist in western IA, he is now serving 21 counties. During the 35 years he has devoted to the swine industry, Dave has been able to present complex issues in an understandable manner while providing education for producers and agribusiness to help them make good decisions.
Management systems, especially maintaining and using production and financial records, have always been important to Dave. He has co-authored a handbook on successful niche swine production practices in addition to several research papers on a wide variety of topics such as: record summaries, odor reduction, feeding nursery pigs with and without antibiotics, and feeding distiller dried grain with solubles to swine. Internationally, Dave has been to Slovakia, Bulgaria, Denmark, the Netherlands, Germany and Ireland learning much about the swine industry in those countries.
Heather Thomason, Butcher and Founder, Primal Supply Meats
Heather left a successful career in graphic design to pursue the trade of whole-animal butchery with the intention of supporting local, sustainable food systems. She apprenticed at North Mountain Pastures in Newport, PA, where she learned to raise pastured animals from birth to slaughter, and went on to train and work at The Local Butcher Shop in Berkeley, CA. In 2014, Heather relocated to Philadelphia where she became Head Butcher at Kensington Quarters. There she worked closely with area livestock producers and processors to source whole animals for the then butcher shop and restaurant. In 2016 she founded Primal Supply Meats with fellow butcher, Cecilie May. Heather regularly hosts classes and demonstrations on whole-animal butchery for both home cooks and industry professionals.
Dr. Beth Yongue, State Director of the Meat and Poultry Inspection Division for the North Carolina Department of Agriculture and Consumer Services
Dr. Beth Yongue is the State Director of the Meat and Poultry Inspection Division for the North Carolina Department of Agriculture and Consumer Services. Agency personnel are responsible for enforcing the laws and regulations designed to protect food safety and ensure that only wholesome meat and poultry products are distributed to the consumer. Dr. Yongue joined the Agency in 1997 as an Area Veterinary Supervisor before becoming the Assistant State Director in 2000. She received her Doctor of Veterinary Medicine degree from North Carolina State University College of Veterinary Medicine, and a Bachelor of Arts degree in French from the University of North Carolina at Chapel Hill. She is licensed to practice veterinary medicine in the State of North Carolina.
PJ Jackson, The Chop Shop Butchery
PJ Jackson is a NC native from the Charlotte area, where he grew up hunting and fishing with family and friends. After graduating with a BS in Industrial Design and Sustainable Development from Appalachian State, he worked on sport fishing yachts before starting a career in orthopaedic sales and management. For 13 years he studied and taught anatomy while spending his free time cooking and curing and smoking pork from a friend's farm. In 2015 he traveled the Eastern Seaboard studying at a number of well-known whole animal butcher shops. He worked as an apprentice at Fleisher's Craft Butchery in Brooklyn, NY for 4 months under Jason Yang learning whole animal butchery. Upon completion in 2016 he started work at The Chop Shop Butchery in Asheville, NC as a customer service representative. Within a few months he became the Head Butcher and fell in love with the shop's mission, the relationship with the farmers, and the people of Western North Carolina that supported it all. In January 2018 he, his wife, Sharon, and the former Head Butcher-turned GM, Matt Helms, bought The Chop Shop Butchery. Together, their team continually strives to be the best advocates of whole-animal butchery by supporting local natural farms, educating customers and the community, and supporting their each other in a clean, safe, positive environment.
Jon Jackson, Founder STAG Vets Inc., Comfort Farms
Robin White, Assistant Professor of Animal and Poultry Sciences, Virginia Tech University College of Agriculture and Life Sciences.
Robin was born in Seattle, WA and attended Washington State University for a B.S. (2010) and Ph.D. in Animal Sciences (2014). Her doctoral research focused on identifying strategies to enhance sustainability of beef production systems. Robin did two postdoctoral fellowships - one with the National Animal Nutrition program, and one as a USDA Postdoctoral Fellow. She started at Virginia Tech as an Assistant Professor of Integrated Beef Production Systems Management in Winter of 2016 where she leads a research group focused on improving our understanding of ruminant nutrition and leveraging nutrition as a strategy to enhance sustainability of ruminant production systems.
Ben Grimes, Dawnbreaker Farms
Growing up in urban Seattle as a child of entrepreneurs, farming in the rural south was never in the deck of cards for farmer Ben Grimes. But in his early 20s, Grimes was awakened to the environmental impact of the American food system and wanted to find a better way to feed people. Since 2013 Grimes has operated Dawnbreaker Farms in Orange County where he raises pigs, chickens, ducks and Thanksgiving Turkeys for sale direct to consumers and to restaurants.
Dan Huntley, The Pig Man, Owner of Outdoor Feast Catering
Dan Huntley was born in Charlotte and now lives in York, SC. He has published more than 2,500 newspaper articles, magazine stories, short stories and a book in 2007. After college, he and his wife, Susan, moved to key west, where he worked on a shrimp boat and later, on a lobster boat in South America. After coming back to the Carolinas, he worked as a reporter and columnist for the Charlotte Observer for 25 years. He has won dozens of awards for his writing, the highlight of which was meeting Mike Wallace of CBS News and winning a Knight-Wallace Fellowship at the Univ. of Michigan for a year. After visiting Buenos Aires and Istanbul, he developed a food book based on handmade grilling rigs from around the world. Extreme Barbecue was published in 2007 by Chronicle Books in SF.
During the recession of 2008 and the downturn of newspapers, Dan was forced into early retirement. So at age 54 he reinvented himself as Dan the Pig Man, started a restaurant in Columbia, bottles Carolina Pig Pucker BBQ sauce, operates a food truck in Charlotte and runs a catering business from his kitchen in York. He has catered weddings throughout New England, California, South Florida, Cody Wyoming and in 2017, in Cairo, Egypt.
David Newman, PhD. Arkansas State University/Newman Farm Heritage Berkshire Pork.
Dr. David Newman lives in Myrtle, Missouri with his wife and 2 children. The Newmans own and operate Newman Farm Heritage Berkshire Pork, which is a pasture based farrow-to-finish operation that markets high quality pork products across the country. Dr. Newman has a Ph.D. In Meat Science/Muscle Biology and works primarily in the area of meat quality. Currently Dr. Newman is the President of the National Pork Board.
Steve Goff, The Blind Pig
Steven Goff is the current owner of Brinehaus food truck and mobile kitchen, former head butcher at Standard Foods in Raleigh, and former Executive Chef and Owner of the King James Public House in Asheville. Steven left home at fifteen, and spent the next eleven years homeless, jumping freight trains across the US and Europe, cooking wherever he went. After being stranded in Asheville, NC, he got serious about cooking and enrolled in the AB Tech culinary program receiving honorable degrees in both Culinary Arts and Baking & Pastry. Steve worked his way up through the kitchens at Zambra and eventually, opened his own restaurant, the King James. At King James, Steve became dedicated to supporting the local community through his food. For over four years, Chef Steve has volunteered his time and services to the community through numerous BPSC charitable pop ups in both Asheville and the Raleigh-Durham area. Chef Steve also assists AB Tech as a chef instructor and judge for capstone testing. Goff's cooking has been recognized by Food and Wine Magazine, Bon Appétit, Garden and Gun Magazine, and many local publications. He has returned to Asheville with his wonderful wife and business partner Samantha, his daughter Emma, and their bevy of animals.
Dr. Rich Bonanno, Associate Dean, CALS and Director, NC State Extension
Dr. A. Richard Bonanno is the Director of the North Carolina Cooperative Extension Service at NC State University. The NC Cooperative Extension is the university's largest outreach program, with centers serving every county and the Eastern Band of the Cherokee Indians. Programs focus on agriculture, food and 4-H youth development. Before coming to NC State, Bonanno owned and operated a farm just north of Boston specializing in fresh market vegetables, bedding plants and vegetable transplants.
Sam Suchoff: Owner of Lady Edison meats & The Pig Restaurant in Chapel Hill, NC
Lady Edison produces flavorful extra fancy country ham and other cured charcuterie using sustainably raised hogs from the North Carolina Hog Growers Association. The Pig is a barbecue restaurant off Weaver Dairy Road in Chapel Hill, North Carolina that features whole-hog barbecue made with local, pasture-raised, antibiotic and hormone free pork. In addition to working with local pastured hogs and the NC Natural Hog Growers Co-Op, Sam has his hand in all sorts of innovative food projects across the Triangle. In addition to direct marketing his own value-added products, he currently serves at the meat buyer for Weaver St. Market and is a purveyor for fresh and value-added meat to the co-op.
Jeremiah Jones: President of the Growers Cooperative "NC Natural Hog Growers Association", Farmer and Owner of Grassroots Pork Company
Jeremiah Jones is the President of the NC Natural Hog Growers Co-Op and owner of GrassRoots Pork Company, an AWA approved, step 4 GAP certified farm located on a 100 acre farm in beautiful Eastern North Carolina. In addition to growing hogs, Jeremiah grows and processes all of the grain fed to the animals on the farm. In 2014, Jeremiah began growing and processing only non-GMO grains and recieved funding for equipment to process soybeans onsite. He offers this processing service to other farmers in the cooperative as there are no other economical alternatives regionally for supplying non-GMO proccessed soybeans. Jeremiah possesses 5 Associate degrees in agriculture from North Carolina State University while Jessica has a Bachelor degree in production agriculture. Jones received the 2010 Glynwood Harvest Award for pioneering sustainable agriculture and exemplary leadership in agriculture.
Mathew LeRoux, Ag Marketing Specialist for the South Central NY Ag Team of Cornell Cooperative Extension
Matt works for Cornell Cooperative Extension as Ag. Marketing Specialist. Matt works with a diverse mix of produce and livestock producers in the southern tier of NY. In 2012, Matt started the Finger Lakes Meat Project including the Ithaca Meat Locker in an effort to increase the sales of local meat in bulk quantities..
Alan Franzluebbers, USDA Professor of Soil Science at North Carolina State University
Dr. Alan Franzluebbers is a Research Ecologist with the USDA-Agricultural Research Service on the campus of North Carolina State University in Raleigh NC. He has more than 30 years of research experience starting with a master's program in Nebraska, PhD in Texas, post-doctoral position in Alberta Canada, and as a full-time soil scientist in Georgia and now in North Carolina. Research is being conducted on soil ecology and management for development of more sustainable agricultural systems. Soil health methodologies and soil organic carbon sequestration are tools often used to interpret the effects of management on soil resources. Recent areas of research are in multi-species cover cropping, agroforestry, integrated crop-livestock systems, nitrogen management, and conservation-tillage cropping. Alan is the ARS-lead of the USDA Southeast Region Climate Hub. He currently serves on the Board of Directors for the Soil Science Society of America and the American Forage and Grassland Council.
Kent Williamson, Piedmont Progressive Farmers Group
Kent Williamson/President of Piedmont Progressive Farmers Group is a retired Commodities and Service Technician for Duke Energy, previous Caswell County Commissioner and farmer. Graduated from A & T State University with BS in Industrial Technology. Co-owner with wife Deborah of GEH Farms. Family farm is a 3rd Generation of tobacco farm converted over to livestock farm.
Jenn Bassman, Heritage Haus Farm
Heritage Haus is a 15-acre farm located in Berkshire, NY. We raise Kunekune pigs, Icelandic chickens and sheep and heritage breed turkeys for our local community and keep a small garden for our family.
We select heritage breeds, who have proven themselves to be resilient and acclimated to outdoor living, and representative of their species as they have been for centuries. In our observations, these animals produce the best quality meats, eggs, wool and pelts.
We believe in raising our livestock as naturally as possible, out on pasture, utilizing rotational grazing methods that are gentle on the land.
We are proud members of the National Young Farmers Coalition.
Lee Menius, NC Choices Technical Program Coordinator
Lee Menius, an NCSU Animal Science Graduate, has worked in the local food scene for over 20 years. He owns and operates Wild Turkey Farms in China Grove, NC – one of the Charlotte area's longest-running small farms providing pasture raised meats direct to consumers and restaurants since its founding in 1998. Lee is actively involved in not only raising his animals (mostly Berkshire-cross pigs) to market but also plays a significant role in the processing and packaging of all of the products that they sell.
In 2016, Lee, along with his wife Domisty, opened Carolina Craft Butchery, an NCDA inspected butcher shop, in Davidson, NC. Lee has worked with Cooperative Extension, Rowan Soil & Water Conservation District, and previously as CIG Project Coordinator for NC Choices from 2007-2010 where his work has focused on educational projects and working with producers to develop effective pasture grazing systems. Throughout his career, Lee has led numerous workshops and producer trainings on topics such as business planning, processing, and outdoor swine production.
Becky Bowan, NC State Extension
Becky Bowen is an attorney licensed in North Carolina and North Dakota. She has extensive experience providing community development assistance to small towns and grassroots organization efforts, as well as consulting on entrepreneurial and small business development and nonprofit operations, including strategic planning, marketing, and financing. She also has a background in the arts, having founded and managed a semi-professional ballet company for nine years. Becky recently moved back to North Carolina, her home state (her father was Dr. Henry Bowen, who was a professor in agricultural engineering at NC State University for close to 40 years). In North Carolina she co-founded Carolina Common Enterprise, a non-profit development center which specializes in cooperative and community development. In July 2013 she became the Program Manager of CultivateNC at NC State University.
Thomas Beckett, Executive Director, Carolina Common Enterprise
Executive Director Thomas Beckett has for most of his career worked as an attorney serving the needs of small and startup businesses. He has been professionally focused on cooperatives for the past ten year and provides business & legal guidance to cooperatives throughout North Carolina and the South. He has completed and is certified by the CooperationWorks! Cooperative Business Development Training Program. Beckett has presented on the Business Law for Worker Cooperatives at the US Federation of Worker Cooperatives conference in June 2012, and at the Eastern Conference for Workplace Democracy in July 2011 and 2015. He also provides business & legal education and guidance to cooperatives throughout North Carolina and the South. He has taught Business Law at Warren Wilson College and is certified to present the FastTrac TechVenture program, the Kauffman Foundation's entrepreneurial training curriculum. He has significant experience working with agriculture enterprises in the region, including cooperatives, quasi-cooperatives, and nonprofits, as well as with working farmers. He is currently on the Board of Directors of Shared Capital Cooperative Development Fund. Beckett previously served on the Boards of CooperationWorks, the Center for Participatory Change and the Appalachian Sustainable Agriculture Project (ASAP). He received a Bachelor of Arts degree from Duke University and earned his law degree and later an MBA at the University of North Carolina.
Dr. Susan K. Duckett, Professor in the Department of Animal and Veterinary Sciences at Clemson University
Susan K. Duckett is currently a Professor in the Department of Animal and Veterinary Sciences at Clemson University where she holds The Ernest L. Corley, Jr. Trustees Endowed Chair. She received her B.S. degree in Animal Science from Iowa State University, and M.S. and Ph.D. degrees in Animal Science from Oklahoma State University. She held faculty positions at the University of Idaho and University of Georgia prior to her appointment at Clemson University. Dr. Duckett's research integrates ruminant nutrition and meat science to alter lipid metabolism, fatty acid composition and palatability of animal products.
Sarah Reinhardt, Lead Food Systems & Health Analyst, Food & Environment Program
Sarah Reinhardt is the lead food systems and health analyst for the Food & Environment program at the Union of Concerned Scientists. In her role, she applies nutrition science and public health research methods to develop policy positions in support of a more healthful, sustainable, and equitable food system.
Prior to joining UCS, Ms. Reinhardt served both the United Way for Southeastern Michigan and the YMCA of Metro Detroit as a nutrition consultant. Ms. Reinhardt is a registered dietitian with a master's in public health from the University of Michigan, where she also earned a B.A. in women's studies.
Johnny Rogers, Owner Rogers Cattle Company LLC, Amazing Grazing Program Coordinator
Johnny and his wife Sharon own Rogers Cattle Company LLC (RCC) in Roxboro, NC. Currently, RCC raises Red Angus cattle, Katahdin Hair Sheep and forest finished pork. RCC markets cattle and hair sheep as well as pasture raised beef, pork and lamb from the farm and at farmer's markets. Adaptive grazing techniques are used to optimize livestock performance and forage utilization while improving soil health.

In March 2015, Johnny accepted the opportunity to work with the NCSU Amazing Grazing Program. In addition to spending time working with other farmers as they improve their farm resources, Johnny coordinates the Conservation Innovation Grant Project (CIG) focused on "Improving Soil Health on Pasture Based Livestock Farms".

Johnny serves on the board of directors of the NC Forage and Grasslands Council, NC Cattleman's Association and the Red Angus Association of America.
Shawn Darcy, Director of Market Research at the National Cattlemen's Beef Association
Shawn Darcy is the Director of Market Research at the National Cattlemen's Beef Association. The market research team helps enhance a range of Beef Checkoff funded work, by bringing consumer insights into the equation when issues management, production, nutrition, quality and communications work is being designed and implemented.
Shawn has nearly 10 years of Market Research experience, having conducted hundreds of consumer studies. Topics have ranged from consumer perceptions regarding how food is raised, consumer segmentation, food preferences, foodservice and retail trends, new product opportunities, advertising evaluation, and messaging and brand insights. Previous to NCBA, Shawn worked for comScore ARS, where he was an Account Manager of Market Research on the company's top Pharmaceutical and Consumer Package Goods accounts. Prior to market research, he also spent time as an Assistant Store Manager at Kroger in the Cincinnati division. Preceding his career at Kroger, he received his B.A. at the University of Northern Colorado, Greeley. Shawn loves living in Colorado where he looks forward to sharing the next adventure with his wife and two kids.
Smithson Mills, Executive Director, Blue Ridge Food Ventures
Smithson Mills is an economic developer living in Asheville N.C. Smithson has led numerous feasibility studies and grant-funded projects to increase economic opportunities for farmers, small food businesses and rural communities. He currently serves as executive director for Blue Ridge Food Ventures, the largest food business incubator in the Southeast. Smithson is a graduate of UNC-Chapel Hill and the Monterey Institute of International Studies. He is married to Kathy Mills, a media specialist with Buncombe County Schools. They have two children and a dog.
Jonathan Campbell, Penn State Meat Science
Dr. Campbell began his career in the meat industry in 1998 while working as an Animal Science undergraduate student in the Meat Laboratory at Clemson University. From 2000 – 2006, Jonathan served as the Meat Laboratory Manager. Jonathan then accepted a full-time extension associate and research position and joined the meat science group at Iowa State University. Campbell worked in Ames from 2006-2013, where he gained valuable knowledge and extensive experience in the area of processed meats and food safety. Jonathan then joined the Animal Science faculty at Penn State University on July 1, 2013 where he currently serves as the Extension Meat Specialist hosting numerous workshops and short courses annually. Campbell is also closely tied to meat and food processors in the Mid-Atlantic and Northeastern U.S. and works on validating the safety of various processed meat items, specifically artisanal salumi and charcuterie style products.
Betsy Rhodes, American Foundation for Suicide Prevention
Betsy Rhodes is a North Carolina native with family all over the state. She and her husband Bernie live in Elizabeth City and are the parents of four adult children: Luke, Caroline, Jordannah and Jonathan. They also have five grandchildren.
Betsy comes to the AFSP from a multi-faceted career path. She enjoyed a 25-year career as a newspaper reporter and religion columnist for The Virginian-Pilot; concurrently worked 10 years as a United Methodist Youth Pastor; and for a brief stint served as the Executive Director of the Edenton/Chowan County Arts Council. From 2009 to 2015, Betsy was a Senior Development Director with the March of Dimes Foundation.
In 2003, the Betsy & Bernie lost their oldest child, Luke, to suicide, and joined the AFSP Family, helping start the Virginia Beach Out of the Darkness Walk.
On Oct. 21, 2016, Betsy became the first Area Director of the North Carolina Chapter of the American Foundation for Suicide Prevention.
In January 2019, Betsy became the Chapter's first Associate Director, choosing part-time hours to accommodate health & family demands. She now works under AFSP-NC Area Director Catherine Heindselman, as one of the Chapter's two paid staff partners. In NC and across the US, the AFSP is run 99.9% by volunteers, who are facilitated by staff. Together we work to save lives and bring hope to those affected by suicide.
Joe Hampton, Back Creek Farm and Research Operations Manager for NCDA's Piedmont Research Station
Joe and his wife, Robin Hampton, are first generation farmers and have built their livestock operation from the ground-up since 1981. They own Back Creek Farm in Ulla, North Carolina, where they raise beef and lamb. Joe also worked full-time as the Research Operations Manager for the North Carolina Department of Agriculture's Piedmont Research Station. In addition, Joe served for eight years on the Board of Directors for the American Angus Association and was elected President for 2011, thus far the only North Carolinian to be elected to this prestigious position.
Janine Parker, Agribusiness and Marketing Specialist in the Agriculture and Natural Resources Unit for NC Cooperative Extension at NC A&T State University
Dr. S. Janine Parker is the Agribusiness and Marketing Specialist in the Agriculture and Natural Resources Unit for NC Cooperative Extension at NC A&T State University. She is responsible for the statewide, regional small-farm, production workshops known as AgriShops. Some of her additional programming includes: Integrated Marketing, Agritourism, Aggregators & Farm Groups, value-added, QuickBooks training. She's also the co-chair for the Economic Development subgroup for the state's Local Foods Team.
She holds a Ph.D. from the University of Florida in Agriculture Education and Communications with a concentration on International Agriculture Development and Extension Systems. She has a Masters in Agriculture Economics and a BS in Business Management and Economics from North Carolina Agriculture and Technical State University. Dr. Parker is also a Returned Peace Corps Volunteer, serving in Guatemala as a sustainable ag marketing volunteer with a coffee cooperative.
Dan Campeau, North Carolina State University
Graduated from Michigan State University with a dual BS in Poultry Science and Animal Husbandry in 1980. Have the equivalent to a MS in Vet Medicine from MSU. Graduated in 2001 with a Master of Agriculture and Extension Education in 2000.
Visited Ireland in mid 1990's to see and tour 5 Seasonal Grass based Dairy systems that were modeled on the New Zealand model of that time.
Have worked with NCSU CES for last 31 years. First half of my career in Halifax County as a General Livestock , Forage, and Forestry Agent. Last 17 years I have been an Area Specialized Poultry Agent.
The 3 main target audiences in North Central NC has been the Commercial Poultry Industry, Small Flock owners and Youth Poultry related programming. Helped in the formation of Chaudhry Halal Poultry Processing plant in Siler City. Also helped Commercial Poultry growers when 2 companies in my area went through Bankruptcy proceedings.
Hobbies include raising protection Donkeys, Haired Sheep, Swedish Vallhunds and Greater Swiss Mountain Dogs.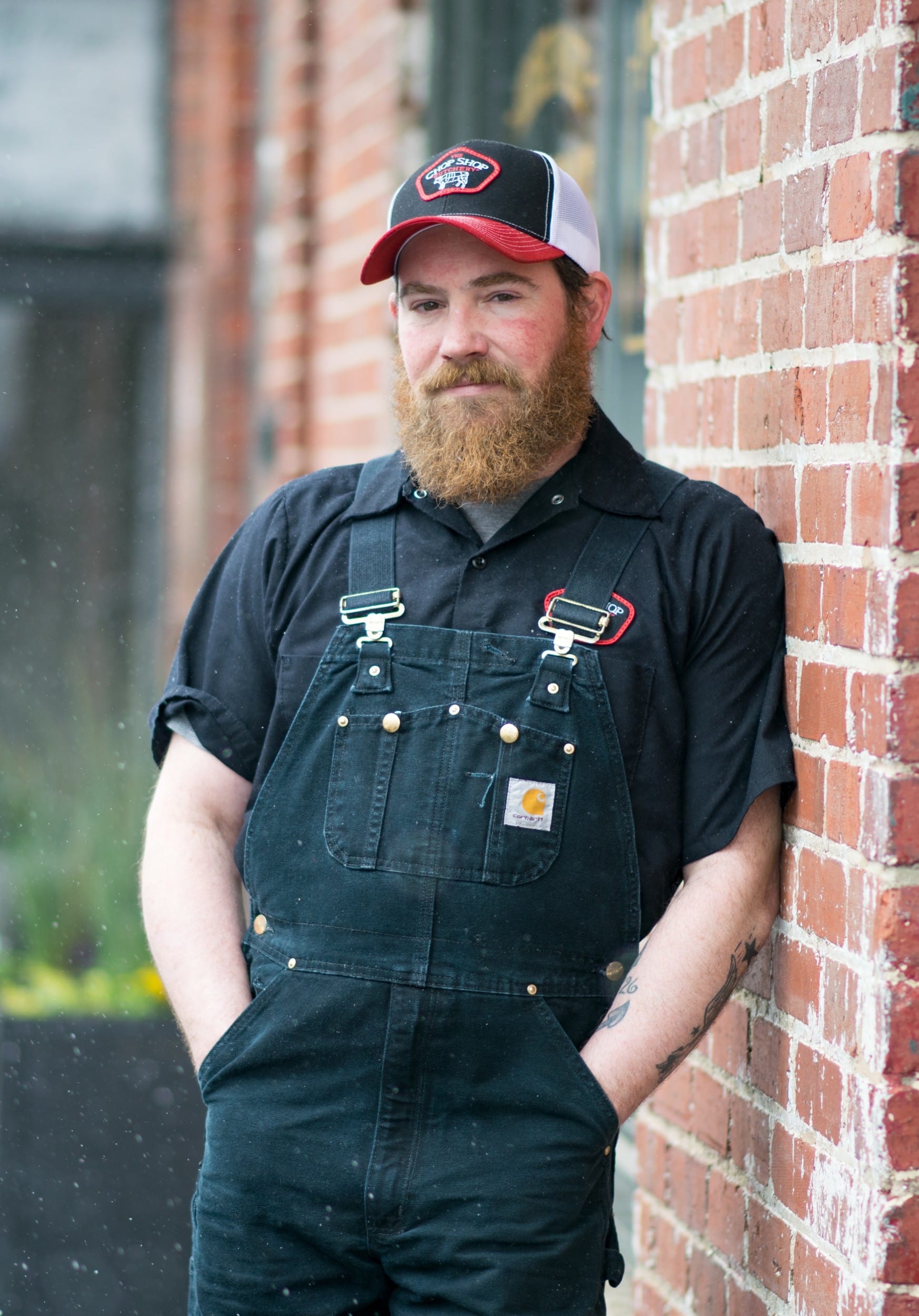 Matt Helms, Chop Shop Butchery
Rhyne Cureton, Southern SAWG & Certified Humane
"Pork" Rhyne is an international small farms swine educator and advocate. Rhyne has spoken at events and organizations such as Zingerman's Camp Bacon, RAFI, Organic Growers School, and Black Urban Growers on topics related to niche pork production, increasing youth & diversity in agriculture & environmentalism, consumer engagement, and marketing small enterprises.
His passion for pigs has led him overseas; training rural pig farmers in East Africa on how proper livestock husbandry and health correlate to farm profitability and sustainability. Rhyne has been awarded the Future Organic Farmer Grant two years in a row for his dedication towards organic-based agriculture. He has even been featured as a contributor to the "Farming While Black" (italicize) for his expertise in outdoor pig farming.
Rhyne currently serves on the Executive Board of Southern SAWG and is an inspector for Certified Humane.
Emily Pearson, Director of Wholesale at Heritage Foods
Emily graduated from The University of Michigan in Ann Arbor in 2009 and returned to her Upper West Side roots at a time when the New York City restaurant scene was booming.
After working for a boutique public relations firm for several years, she followed her gut — or rather her stomach — and went to work with Tuscan Italian chef Cesare Casella. Emily was Cesare's right-hand from 2013 to 2016 overseeing all communications, partnerships and branding. She went on to join Batali & Bastianich Hospitality Group for the opening of La Sirena at The Maritime Hotel and in late 2016 became Director of Wholesale at Heritage Foods. At Heritage Emily oversees relationships with over 150 restaurants and curemasters. She is also actively engaged in marketing and social media for the company and co-hosts The Main Course OG on Heritage Radio Network. When not selling pork, Emily can be found eating pizza.
Bryan Blinson: Executive Director of the NC Cattlemens Association
The North Carolina Cattlemen's Association is your organization which coordinates the promotion of beef and the beef industry. The NCCA, through its membership dues, assists cattlemen in legislative, regulatory, and production issues. The leadership on the Executive Committee of NCCA is made up of cattlemen elected by their peers, who are directors of the Beef Board and the dues and federation division of the National Cattlemen's Beef Association as well as at-large members representing North Carolina State University and the North Carolina Department of Agriculture and Consumer Services. All of these are North Carolina cattle producers who serve to represent you. These, along with the elected officers, make a highly respected organization that functions to serve the cattle industry.
Evan Gunthorp, Plant Manager, Brushy Prairie Packing, Gunthorp Farms
Evan Gunthorp is the plant manager for the combined red meat/poultry processing plant (Brushy Prairie Packing) on Gunthorp Farms in La Grange, Indiana. This is a multi-generation, vertically-integrated farm that focuses on pastured chickens, pigs, ducks, and turkeys. Their USDA inspected plant processes between 20,000-40,000 lbs of product weekly and they distribute their products around Indiana, Illinois, and other nearby states.
Jennifer Curtis, Co-CEO and Co-Founder, Firsthand Foods
Jennifer is the Co-Founder and Co-CEO of Firsthand Foods, a women-owned, Durham-based meat company that markets and distributes pasture-raised, local beef, pork and lamb throughout the state. Firsthand Foods purchases live animals from a network of producers, coordinates slaughter and processing with USDA-inspected facilities, and markets and distributes meat to restaurant, retail and institutional customers. Jennifer's interest in the meat industry stems from her 25+ years working to build sustainable food systems and help small-scale farmers address economic and environmental challenges. She's had the privilege of developing and managing agricultural and food systems projects for a wide range of clients, including NC State University, the Center for Environmental Farming Systems, Gerber Foods, the World Wildlife Fund and the Natural Resources Defense Council. Jennifer has a Masters in Environmental Management & Policy from the School of Public Health at UNC-Chapel Hill.Jennifer is the Co-Founder and Co-CEO of Firsthand Foods, a women-owned, Durham-based meat company that markets and distributes pasture-raised, local beef, pork and lamb throughout the state. Firsthand Foods purchases live animals from a network of producers, coordinates slaughter and processing with USDA-inspected facilities, and markets and distributes meat to restaurant, retail and institutional customers. Jennifer's interest in the meat industry stems from her 25+ years working to build sustainable food systems and help small-scale farmers address economic and environmental challenges. She's had the privilege of developing and managing agricultural and food systems projects for a wide range of clients, including NC State University, the Center for Environmental Farming Systems, Gerber Foods, the World Wildlife Fund and the Natural Resources Defense Council. Jennifer has a Masters in Environmental Management & Policy from the School of Public Health at UNC-Chapel Hill.
Chantel Johnson, Off Grid in Color
Chantel Johnson is passionate about helping lead people back to enjoying simple ways of living while reconnecting with Mother Earth to heal their mind and inner spirit. Chantel's passions are effectuated everyday. As a social worker, doula, and homesteader in North Carolina, she is able to pasture raise animals for meat, provide doula services, and show people a nontraditional way of living. In today's day and age that's just what the soul needs. Since obtaining her Master of Social Work (MSW) degree, moving to North Carolina, and receiving her doula certification, her life visions have continued to expand. She has devoted her energies to homesteading and livestock farming. Her visions are continually growing and she hopes to help nurture the visions of others in her larger community with her teachings and ever-expanding knowledge.
Bruce Dunlop, Island Grown Farmers Cooperative
Bruce Dunlop currently operates a small, diversified livestock farm and specialty food business on Lopez Island, WA. During the past several years he has been actively involved with starting a livestock processing farmers cooperative and led the development, construction and testing effort of the first USDA Inspected on-farm livestock-processing unit. Assisting other communities to follow in their footsteps and rebuild the small-scale meat-processing infrastructure needed by independent farmers is his major focus today.
Prior to his idyllic life as a shepard he worked in the food processing industry and on the development and manufacturing of biological pesticide products. A graduate of Queen's University in Kingston, Ontario he has degrees in Biology and Chemical Engineering.
Ron Simmons, President, Master Blend Family Farms, LLC
Combining his two favorite things, nature and food, Ronald Simmons has served as President of Master Blend Family Farms, LLC in Kenansville, NC since 2012. With over ten years of professional experience in agri-business, Ron has a diverse expertise in various operations including public and private sectors of scheduling, employee and account management, marketing, and quality control among other aspects of business management. In addition to overseeing Master Blend, Ron serves on the NC Cooperative Extension Advisory Committee.
Along with his professional drive, he is committed to helping 4- H, Future Farmers of America (FFA), and other small farmers learn and expand, locally and naturally. In 2016 Ron won the James Sprunt Community College New Biz Small Business Challenge. In 2017 Ron was presented with the Martin Luther King Jr. Entrepreneur of the Year Award. In March of 2018 Ron was awarded North Carolina Small Farmer of the Year by North Carolina A&T University. Most recently, Ron was acknowledged as Duplin County's Golden Star Award recipient which is given to an individual who shows significant contributions to the county.
In addition to his professional expertise, Ron continues his education in the field of agri-business. To add to his Associate Degree in Business Administration and Accounting, Ron is pursuing a degree in Business Management at Mount Olive College. Throughout his education, he has obtained certifications in Agricultural Business Operations, Leadership, Entrepreneurship, and Risk Management.
Colby Lambert, NC Cooperative Extension
Colby Lambert has worked with NC Cooperative Extension for 18 years as a county agent dealing with Christmas trees, row crops, horticulture, and forestry. He currently serves as the Area Specialized Forestry Agent in 32+ counties in eastern NC and works with county agents, landowners and various agencies to conduct educational programs on forest management and natural resource conservation. Colby holds a B.S. in Forest Management and a minor in Environmental Science from NC State University. Colby is a Certified Forester through the Society of American Foresters and a North Carolina Registered Forester. Colby has worked as a consulting forester in western NC as well as with the North Carolina Department of Agriculture as a Regional Agronomist.
Peter Byck, Professor of Practice (Joint Faculty Appointment with the School of Sustainability) Arizona State University, Director, Producer, Writer of Carbon Nation
Peter Byck is the director, producer and writer of "Carbon Nation," a climate change solutions movie.
Byck has more than 20 years of experience as a director and editor. Byck is currently in production for "Carbon Nation 2.0," an ongoing series of short films promoting a low-carbon economy, produced in affiliation with ASU.
His first documentary, "Garbage," won the South by Southwest Film Festival, screened in scores of festivals and played at the Museum of Modern Art and Lincoln Center. In addition, he has edited documentaries for Peter Jackson's last two films, "Lord of the Rings" and "King Kong" and has worked as an editor or director for documentaries and promotional shorts for Warner Bros., Universal Pictures, 20th Century Fox, MTV, Vh1, BBC, Disney and MGM, for shows and movies that include "The West Wing," "The Matrix," "Scrubs," "ER" and many more.
At the Cronkite School, Byck teaches a short documentary film course in sustainability storytelling. He has a bachelor of fine arts from California Institute of the Arts.
Robin Hampton, Back Creek Farm
Robin and her husband, Joe, purchased their farm in 1984. The farm's southern property runs up to Back Creek and thus, Back Creek Angus was formed. For 34+ years, Robin worked for USDA FSA, primarily focused on agricultural loans, and farmed with her husband on weekends and holidays with their registered Angus and Katahdin hair sheep. The farm recently went through a rebranding from selling registered Angus bulls to marketing local pasture raised Angus and lamb. Currently, Back Creek Farm primarily markets through Firsthand Foods as well as sells beef and lamb directly to our friends and neighbors. They have been retired for 2+ years and love farming full time.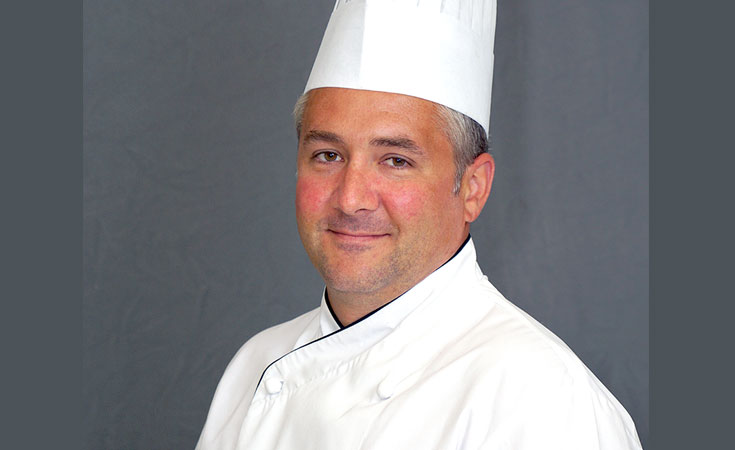 Paul Malcom, Associate Professor, College of Culinary Arts, Johnson & Wales University
My passion for food and cooking was fueled at an early age by my grandmother. She would ask what I had dreamt about the night before armed with a cast iron skillet, pancake batter and a Folgers coffee can of rendered bacon fat, she would make my dreams come to life. If I had dreamt of dinosaurs, she would make dinosaur pancakes, if it was clowns, she would make clowns. It was magic that she was doing in that skillet, and that magic inspired me to become a chef.
I began working in restaurants at the age of 12 and attended New England Culinary Institute where I earned my Associates and Bachelors degrees. In Vermont I developed a true understanding of Farm to Table dining and nourishing a focus on Sustainability. I became a board member of the Vermont Fresh Network and helped to establish feasible farm/producer to chef relationships.
I have worked in the industry for most of my life- from bakeries and 5 diamond hotels to consulting and working as a private chef. I have worked as an Executive Chef, a baker, a butcher, and a natural soap maker.
I love competitive cooking as it allows me an opportunity to challenge myself and understand more clearly who I am as a Chef and a member of the ever changing food community.
I live and breathe this business. It is a passion that can not be explained. This being a Chef is my life.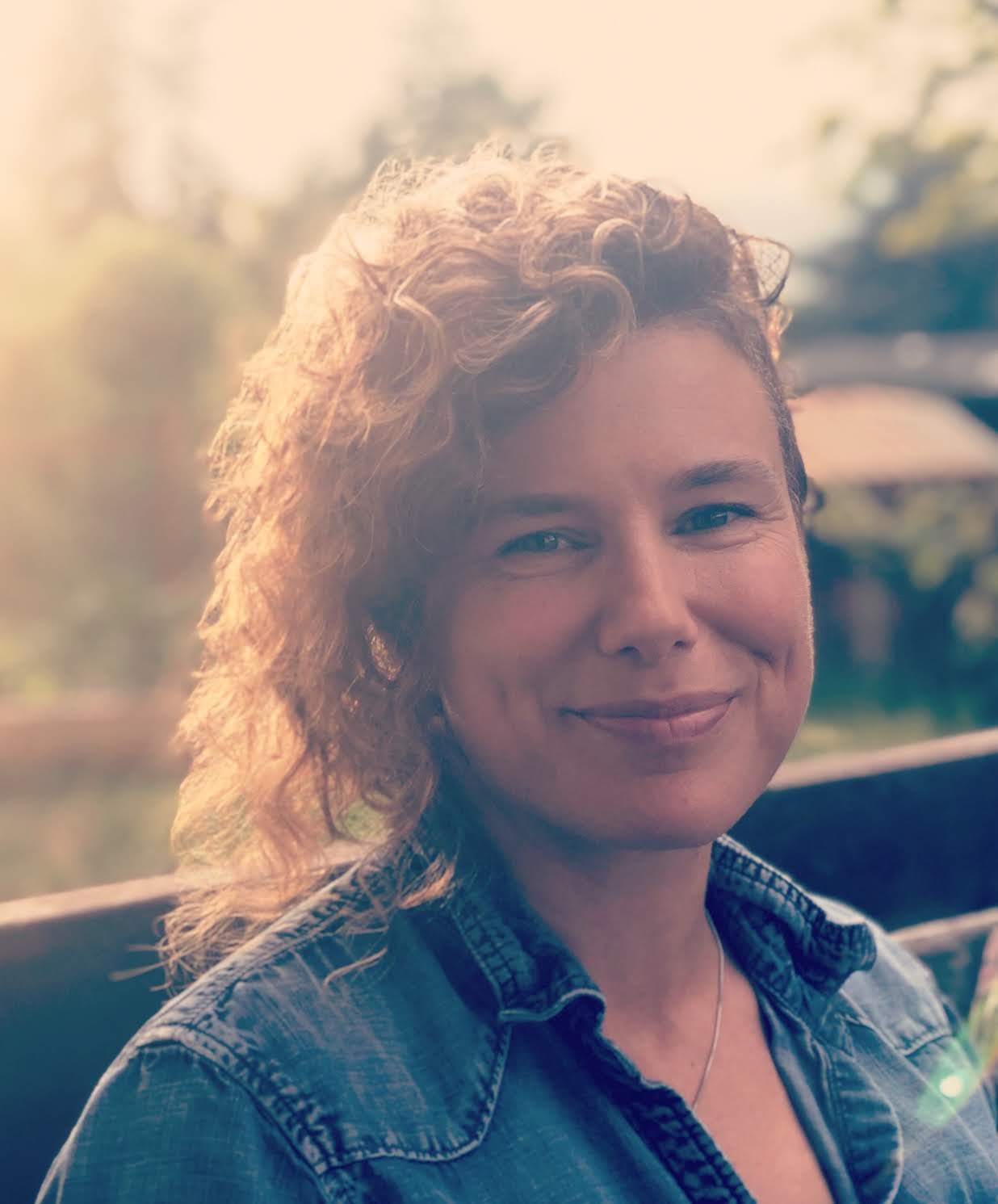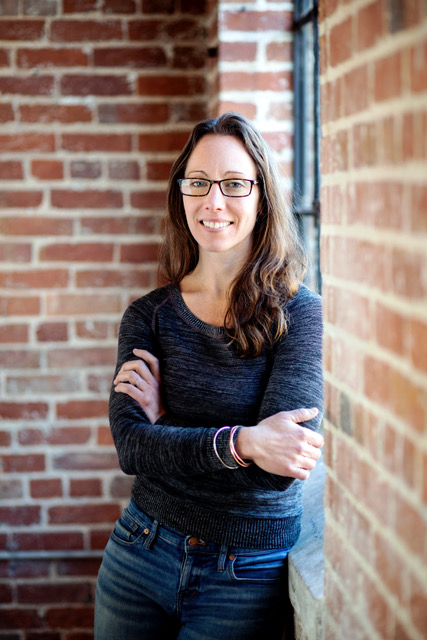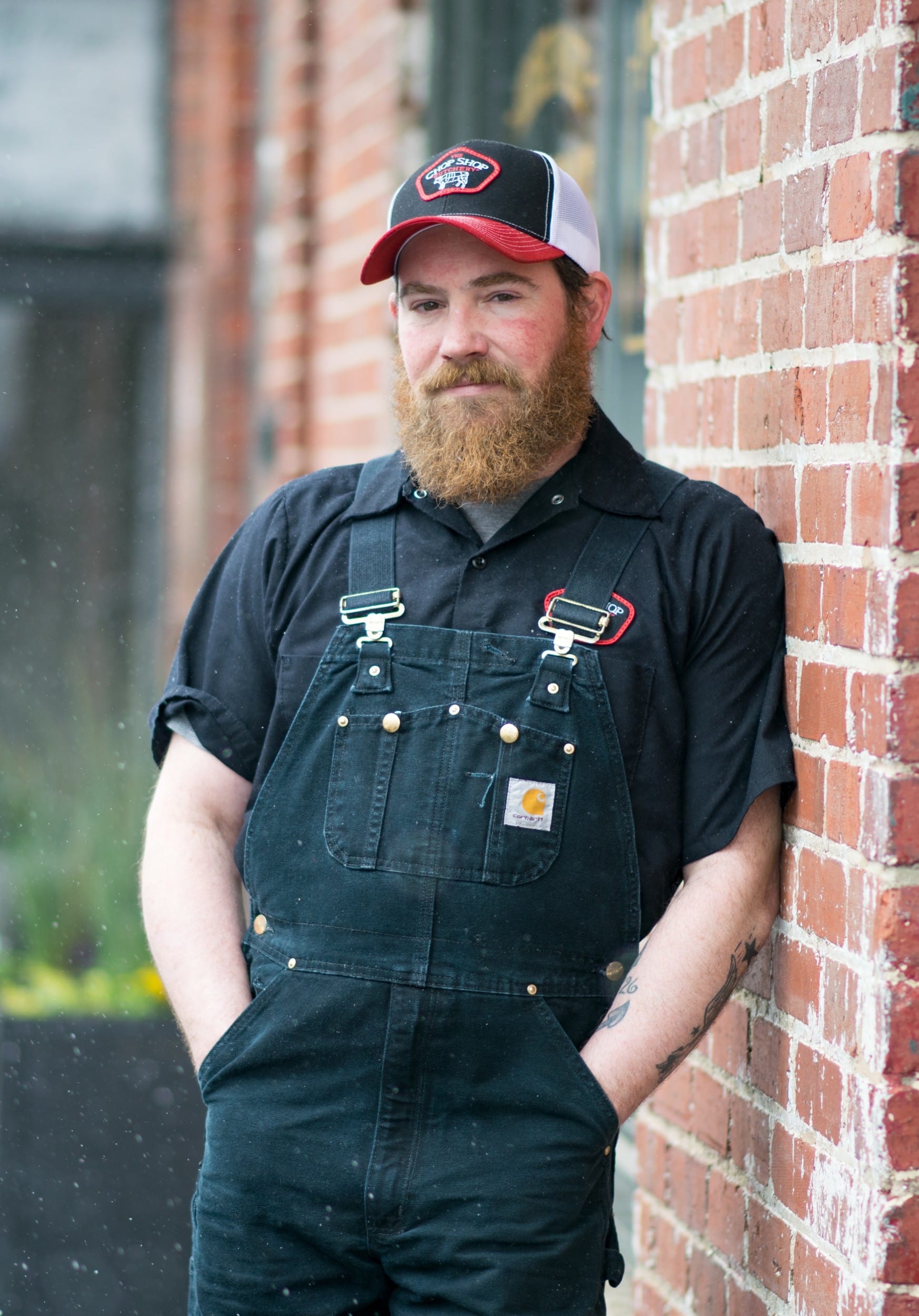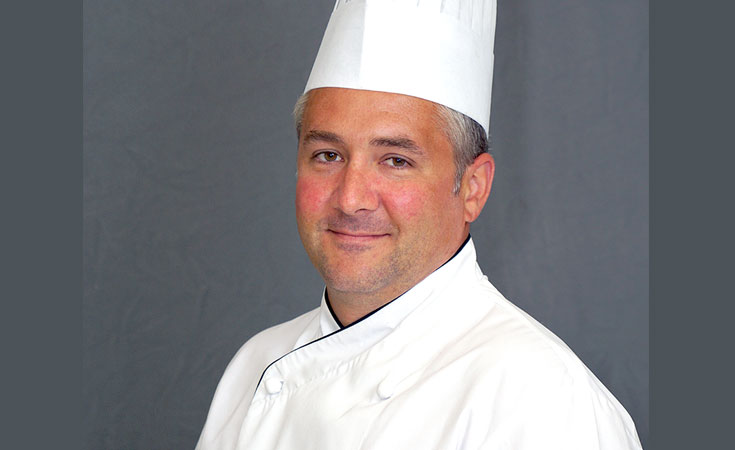 Check back for more information on additional speakers and instructors!
This conference supports a growing community committed to advancing market opportunities and increasing customer access to pasture-based meats. Attendees can expect more than twenty innovative class sessions on diverse topics, butchery demos, special technical tracks for professionals, and many opportunities for social networking.